Adidas taps skateboarder Jamal Smith for a chunky '90s-inspired sneaker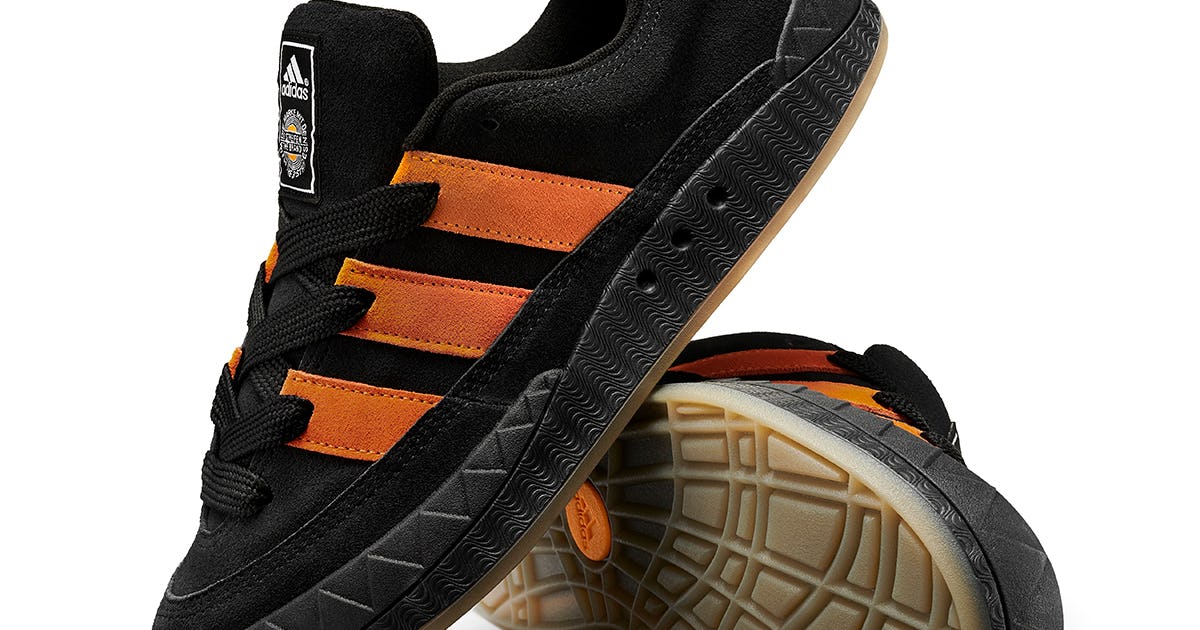 Adidas Skateboarding tapped pro skateboarder Jamal Smith to reinvent their classic Adimatic sneaker. Co-designed by Smith, the '90s silhouette draws inspiration from hip-hop production, sampler loops and the skater's own affinity for doing tricks involving 360º spins. A reinforced sole and chunky three stripes add to the casual, retro feel of the shoe.
The Adimatic sneaker was originally born out of the skate culture of the 90s, a time when the "golden age" of hip-hop and the colorful, oversized clothing that came with it influenced the skate scene. East Coast skate hubs like Flushing Meadows, Brooklyn Banks, and Philly's Love Park—where Smith mastered his moves—were at the forefront of new skating styles and inspired Adimatic's initial design. According to a press release, the rider wants his partnership with Adidas to pay homage to Philadelphia's skateboarding heritage, with the goal of uplifting the current community. Smith hopes to "draw inspiration from the past to create the future," the statement continued.
A new classic — Like other skate sneakers of the era, the Adimatic was built to last and therefore features a chunky, layered look. Beneath a black upper is a stacked midsole and gum outsole, adding grip and abrasion protection. At Smith's request, the midsole features distinctive zigzag patterns for durability.
Up top, black suede gives the sneaker a rugged look, contrasting with the oversized, orange three stripes. An OrthoLite sockliner – a new addition to the Adimatic – provides impact protection when skaters flex their feet while performing tricks.
"The launch of Adimatic makes me feel a mix of emotions – I am extremely grateful and overwhelmed," Smith said in a statement. "It means the world to me, for real. I already had the color and the idea in mind for years. I will definitely be skating this model for a minute and hope the rest of the world enjoys it too.
You can cop soon – Smith's redesign of the Adimatic will be up for grabs on May 14 via the Adidas Skateboarding website. Specialty skate shops will also carry the sneaker, which sells for $100. Whether you're looking for a new skate shoe or just a stylish yet comfortable sneaker, Smith's Adimatic is a great choice – and one that shouldn't be clouded by hype and stockists. Be sure to check out the big kicks once they're out.