American clothing brand Banana Republic – owned by Gap – lands in Australia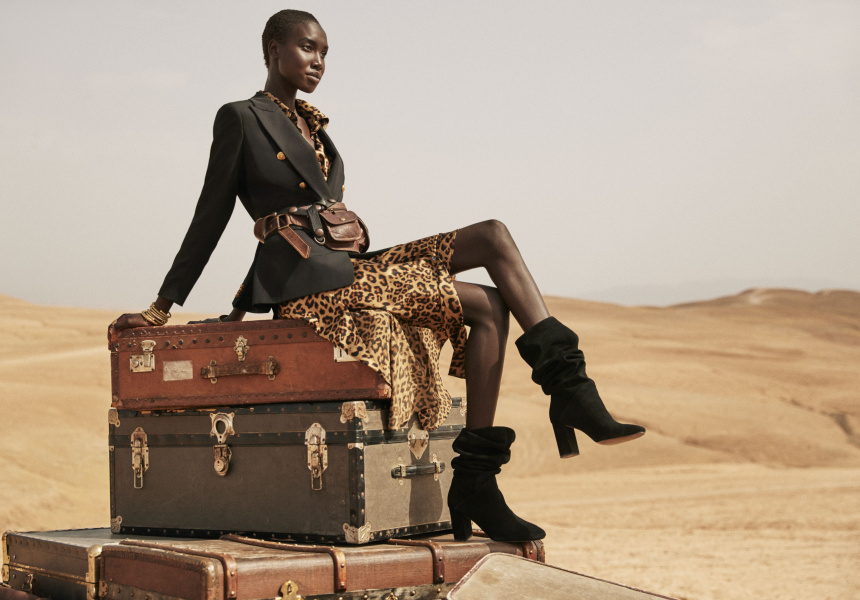 Four years after leaving our shores and three years after taking legal action against Clothing the Gaps, US clothing giant Gap has made a smooth return to Australia.
Gap has opted to relaunch in Australia with a new website rather than reopening physical stores, while its Banana Republic subsidiary is now available exclusively at David Jones across the country and online.
Banana Republic was founded in 1978, using military surplus to make new adventure-oriented clothing for California customers. It was acquired by Gap five years later and today its ready-to-wear models are inspired by the brand's "exploratory spirit". Its distribution partner, True Alliance, is behind the downward expansion.
"We believe that Banana Republic's spirit of exploration will truly resonate in this market, and we are confident that our omnichannel approach will meet the customer where they are," said Adrienne Gernand, Managing Director of International and Global Licensing and of wholesale at Gap Inc., via a statement.
In its current collection, you'll find utilitarian and safari styles in both men's and women's clothing. There's a photojournalist-inspired vest and cargo pants for that "out-of-the-field look," feather-light suede trench dresses, oversized merino wool sweaters, silk slips, and wool suits. It's somewhere between Cos and Country Road, but with an American accent. You can buy his campaign now.
bananarepublic.com.au
@bananarepublicaustralia