Dallas Retail Roundup: Neighborhood Goods Sale, Go Easy Party, and More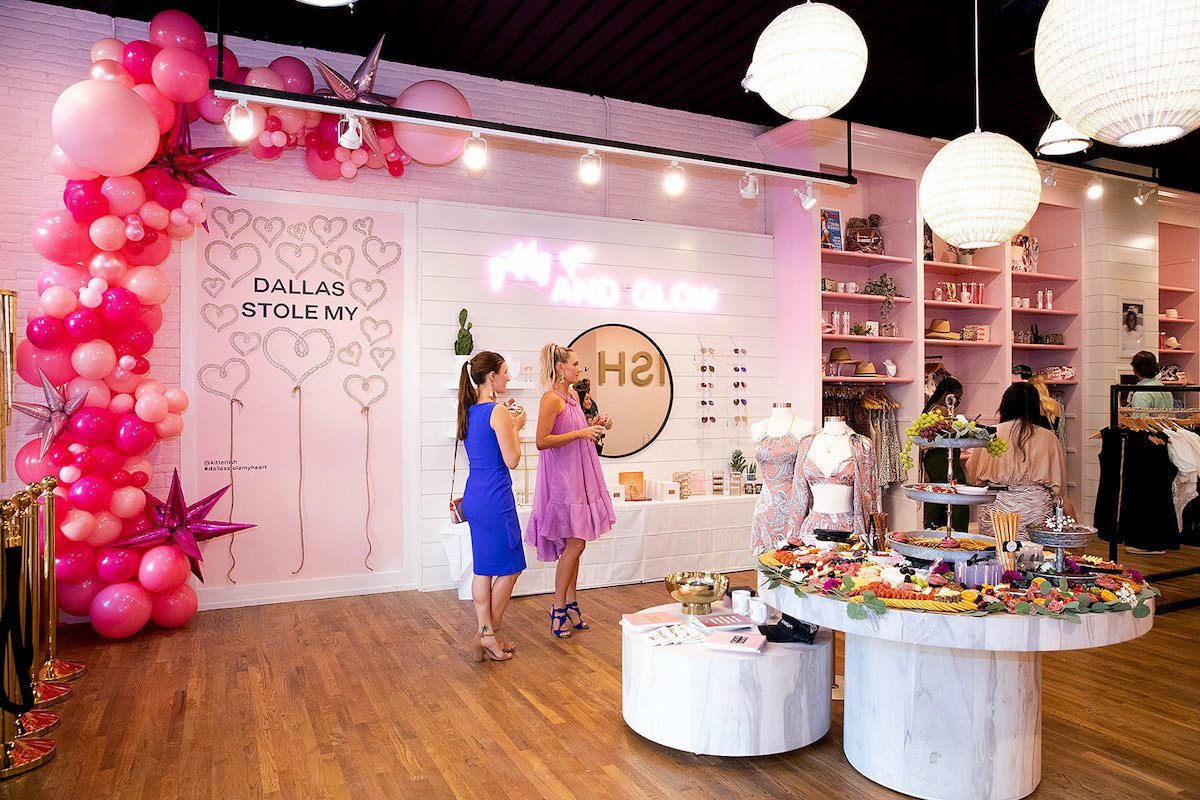 Almost everything at Neighborhood Goods is for sale
To say goodbye to summer 2021, Neighborhood Goods is hosting a huge end-of-season sale. The modern department store has partnered with its top-selling brands to slash prices by up to 25% for Labor Day weekend. Almost everything in the store will be unmarked, including eyewear from Le Specs, womenswear from Emory Bee, beauty products from R + Co, beachwear from Onia, and home essentials from Public Goods. . The event kicks off September 2 and runs through September 6. Buy online or at Legacy West location: 7300 Windrose Ave, Suite A130.
Allie + Bess launches Game Day props
Allie + Bess, a North Texas jewelry brand owned by two Dallas moms, has launched a new collection created with fall in mind.
Founders Allie Wardlaw and Bess Callarman have always struggled to find accessories to complement their game day styles, so this year they've designed theirs. The Game Day collection began with 22 selected batteries that match the colors of major southern schools, from the University of Texas to Texas Christian University. Buyers can also design their own stack to complement their team. "This back-to-school season, and more specifically this tailgating season, is especially special this year as we are all celebrating the return of in-person events like tailgating and cheering on our favorite teams," said Callarman. "We wanted to launch a collection that fans could wear from brunch to the tailgating tent to the game and beyond." Buy the collection here.
Park Lane shops bring back the fall markets
The shops at to park way just announced the return of its Fall Market series. In addition to local artisans selling their handicrafts, events include live music and freebies. The market is free, as is parking. Visit us on the first Saturday of each month, starting September 4, 11 a.m. to 4 p.m. Find out more here.
Kittenish opens storefront in North Texas
Jessie James Decker, singer, songwriter and reality TV star based in Nashville, has just opened her second physical store for her Kittenish fashion line. Decker's women's clothing, accessories and swimwear collection now has a home in West Village in addition to its flagship Tennessee product. The pink-washed shop was designed to be Instagram-worthy; there's even a blush colored bull for photoshoots. Shop Kittenish at 3699 McKinney Avenue, Suite 315, Monday to Saturday 11 a.m. to 7 p.m. and Sunday noon to 6 p.m.
Go Easy celebrates one year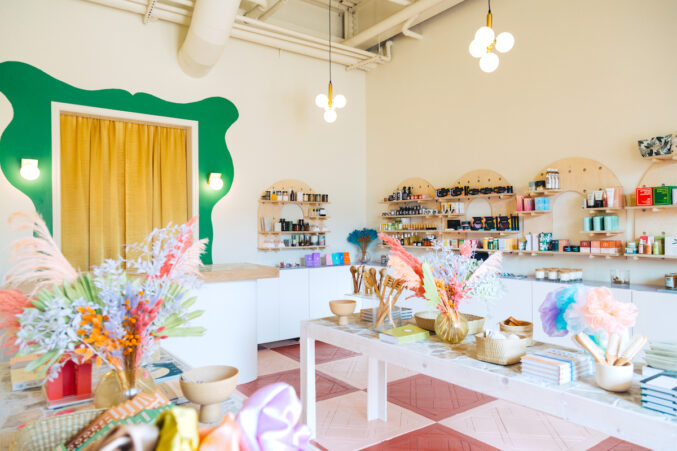 Last August, Molly Mathias, founder of the eclectic Magic Hour gift shop, launched a new concept, Go Easy. The colorful boutique is full of personal care products from dozens of independent brands: CBD-infused skin care, candles, supplements, newspapers, and other wellness-focused products. Friday night, Go Easy is celebrating its first anniversary with a special shopping event from 6 p.m. to 9 p.m. Expect drinks, snacks, and pop-up kiosks from local vendors like The Butter Fairy (baked goods), Esti The Esthetician (personalized skin consultations and face masks) and @shesintothiswoowoostuff (astro and tarot readings). Find Go Easy in the Bishop Arts District at 250 North Bishop Avenue, Suite 150.