Exclusive: Destination XL is repositioning itself around the customer experience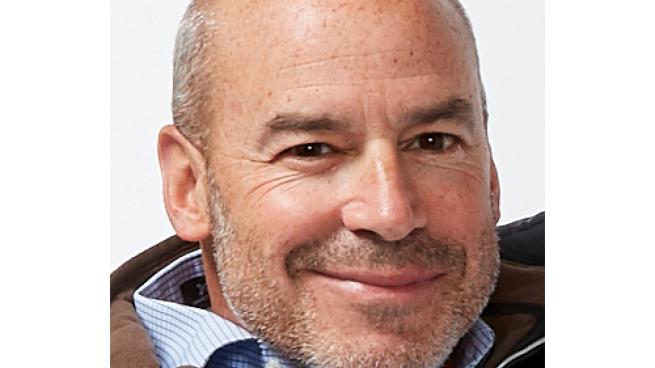 The nation's largest specialty menswear retailer is focused on meeting omnichannel demand and personalizing the customer experience.
Harvey Kanter, CEO of Destination XL Group (DXL), recently spoke with Chain store age for large-scale maintenance. Kanter touched on topics such as the ongoing DXL brand repositioning and digital transformation, as well as the forecast for the 2021 holiday season.
How and why are you repositioning your brand?
It really starts with our mission statement, which is to empower tall and tall men to look and feel great. We want him to know that we understand him, that we respect him and that we support him; in everything he does. We deliver XL clothes that match her size, style and life. We are becoming "big and big". It's literally all we do.
It's hard to be a tall, tall man, let alone buy clothes. Most general or specialty merchandise stores don't have a large selection. Also, they don't scale their adjustments proportionately to the taller customer, and their omnichannel shopping experience is poor.
This is where the three elements of our repositioning lie and the very real consumer problems that we solve on a daily basis. We obsessively focus on our exclusive fit, the widest assortment of sizes and styles large and large, including exclusive private labels and national brands, and an experience built around respect and value for large customers. and adults who trust us.
We're ready to tell the world about it, and we believe we can be a 'category of one' and continue to take market share in the plus size clothing industry, with a total addressable market size of over 10. billions of dollars.
We lead with this positioning and message in everything we do today, and believe it is this position and competitive position that makes us the leading plus size menswear retailer with the greatest potential. of possible growth in the mind of the consumer.
When we solve a problem and customers leave our stores confident and empowered, it also allows us to move from an offer focused on promotions and discounts to one based on comfort, fit and experience. .
What factors drove your two-year same-store sales growth?
It is really very difficult to define a single driver of success. It really starts with the team and leadership at all levels. Our team is extremely customer service oriented, and we have created a decentralized and agile (and lean) structure to help manage the uncertainties we live in today.
Plus, our unique value proposition, the digital prowess we've built to drive not only web traffic, but in-store traffic as well. Finally, we have also seen an inspiring rise linked to the news.
Consumer demand is returning at a high rate and it is encouraging to see our customers react to our ongoing digital transformation, which began in 2019 and has helped us meet the challenges of the COVID-19 pandemic.
We know that a certain level of performance is due to pent-up demand for pandemic stimulus checks and some revenge spending. But we also know that we have reactivated some of our best customers while attracting many first-time DXL customers, including women.
We also believe that the lifestyle changes that many of us have experienced during COVID lockdowns have helped shift the weight drops and increase sales, but our improvements in comp sales are also due to the improvements we have seen. we have made over the past two years on how we segment, communicate and interact with our customers in more personalized ways.
How does DXL use innovative technology to improve the omnichannel customer experience?While we pride ourselves on our incredible fit and style experts who are in-store to provide customers with unparalleled service, we have invested in equipment software designed to help customers complete their look digitally in order to help our customers see all outfit options.
Just yesterday we had a customer story from Ohio, where a customer who was making a career change logged into our website and started chatting with a store associate from their home. The conversation ended with a stylish in-store date, and after an hour-long consultation, and the customer walked away satisfied with a new work wardrobe and nearly $ 2,000. spent. Not only have we done that, but now we have, through technology, enabled the associate to connect with and stay in touch with the client.
We're investing more in customer technology to help us build digital relationships, much like what retail teams did with their contact books that contained customer contacts 30 years ago.