Give it all except the turkey: The Warsaw Church offers ingredients for a Thanksgiving meal. | Local News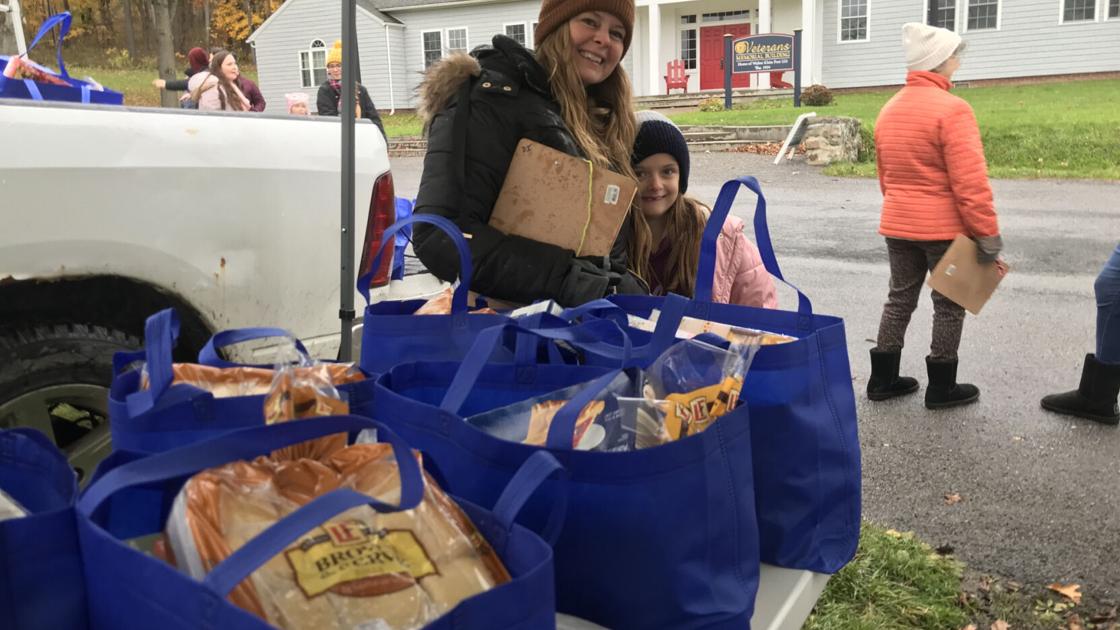 WARSAW – On Sunday afternoon, a line of cars meandered around the Warsaw Village Park.
Although Family Life Church in Warsaw normally serves a large, official Thanksgiving meal at the Moose Club, due to COVID-19, they have decided to do something a little different this year.
Stephanie Russell, a volunteer, said after canceling last year's dinner due to COVID, church members still wanted to find a way to bless the community this year.
So, for the first time, they prepared food bags for a traditional Thanksgiving meal that they were able to prepare at home – anything but turkey.
The church had enough food for 103 families.
"I'm surprised at the turnout," said Russell as she looked across the park where the cars were still entering. "I wasn't sure people would go out when it was cold. You never know."
When the families arrived, they received coffee and donuts at the reception station. They drove through the park and the volunteers asked if they wanted a prayer or any other help before giving them their food.
The food was donated a few weeks ago by people from Family Life Church.
Most of the food available on Sundays came from church members, and anyway, the church took care of the rest.