Kylie Jenner Says Little Stormi Is Launching A 'Secret Mark'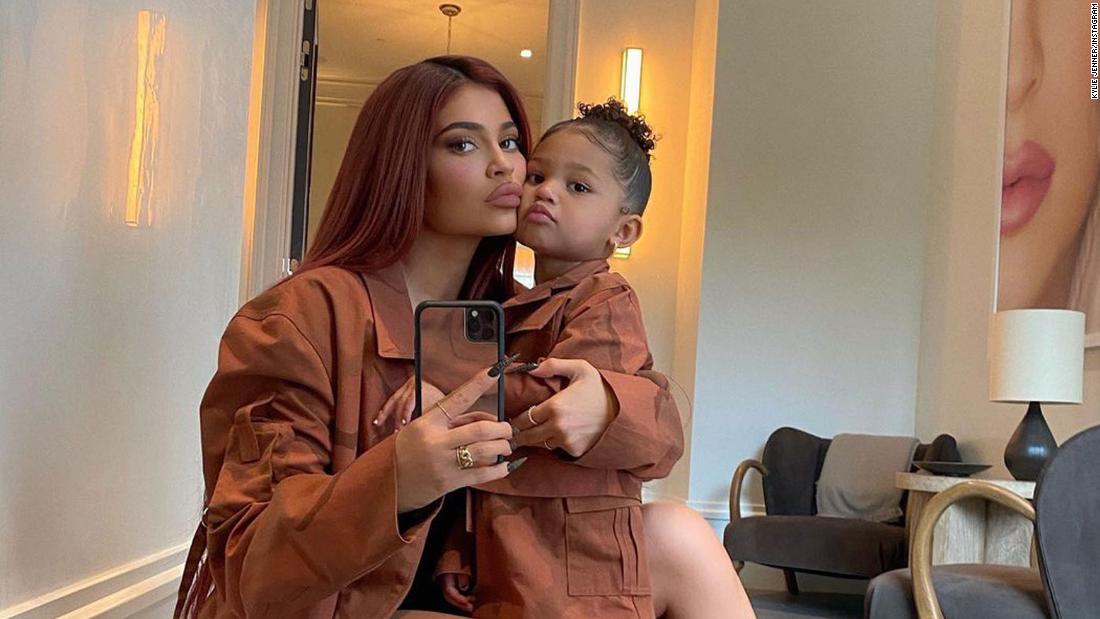 Before Stormi Webster hits kindergarten, she might have her first successful brand.
At least that's what her mother, Kylie Jenner, suggests in a
new video
of "Inside Kylie Cosmetics," a multi-part YouTube series released this month ahead of the Kylie Cosmetics relaunch. Parent company Coty Inc. announced on July 1 in a
Press release
Jenner's beauty mark – who,
according to Forbes
, made her a billionaire at the age of 21 – is being revamped with new packaging, vegan formulas and an updated website.
In the video, Jenner and her mother, Kris, discuss the long line of female entrepreneurs in their family – the role models Stormi has in her life.
"You are the product of who you surround yourself with and your family, and my sisters and my mom have been a huge influence for me and I really feel shaped into who I am," Jenner said in the video. "Stormi has such strong women and men in her life, but she has a lot of strong women to admire."
The footage shows Stormi at Kylie Cosmetics headquarters, where she has a small pink and white table for the kids, which Jenner has called "Stormi's own office where she does all of her stuff."
Jenner added, "She's actually launching a little secret brand that we've been working on for a while, but ultimately it's the pedal to the coin."
What the brand is, and how involved his 3-year-old daughter will be, remains to be seen. In an email to CNN Style, a Jenner publicist declined to give more details about the company.
In May 2019, Jenner filed several
trademarks
under the name "Kylie Baby," which includes items like strollers and diaper bags, beauty products like creams and nail polish, and clothing like dresses, pajamas and costumes for dressing up . Jenner also posted a bathtime photo of Stormi last month that stood out.
@kyliebaby
, an account that is verified but has no posts yet (although it has over 800,000 subscribers).
Jenner previously released a Stormi eyeshadow palette, called an early "collaboration" in the video, in which Jenner recalls asking Stormi for advice on the packaging color (purple) and pattern (butterflies). .
Megan Mildrew, commercial director of Kylie Cosmetics, said in the video that Jenner is leaving behind "a great legacy" for her daughter.
"Someday we'll all be working for Stormi too, probably," she said.