Lacoste and Minecraft drop new collaboration to change fashion and games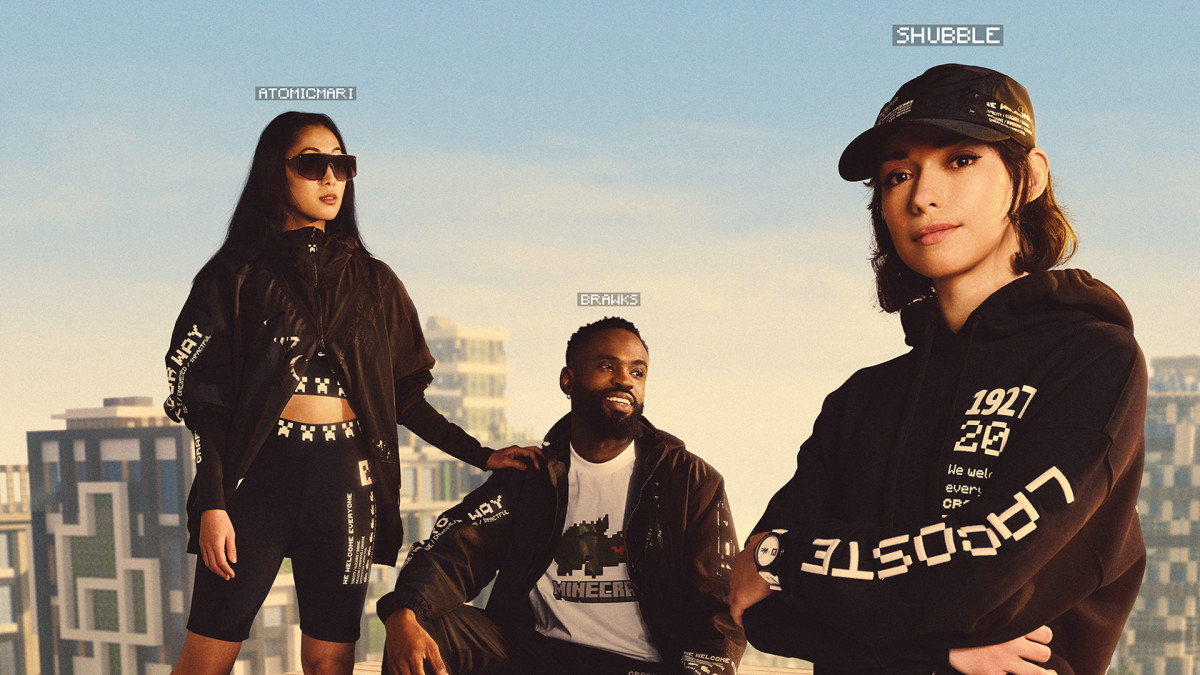 "Minecraft gives agency to the player as an artisan, able to shape, change and shape their world, and for this reason it remains timeless," added AtomicMari. "It can be a hub for community building, competitive gameplay, cathartic solo adventures, meticulously detailed master builds, and more."
So with timeless creativity and self-expression at the forefront, Minecraft wanted to do something beyond the screen. To follow up on past collaborations, the game's developers specifically worked with Lacoste to create an elevated collection to spark next-level inspiration. (and you heard it here, first).
In fact, the fashion world has ingrained itself perfectly into the Minecraft culture. Not only can users dress up, but some have gone on to create their own digital fashion shows. These Minecraft designers expertly use the game's range of building blocks for tweaks you'd want to copy IRL, making the game a natural partner for Lacoste.
Founded in 1933 by French tennis player René Lacoste, the brand exists to provide people with great equipment for sport on and off the court. Fast forward to this month and that is exactly what this collaboration is about. Lacoste is here to inspire gamers to think outside the box with versatile apparel perfect for mining and wherever you go afterward. Originality no longer stops when you stop playing, these Lacoste x Minecraft statement pieces will keep your creativity flowing.
"Love the streetwear style they chose, and every piece is so interesting," streamer SMajor shared. "They're so cool and the branding is so subtle you can really wear it with anything…even some of the things the girls modeled were amazing so if it fits me I'll wear it too."
And to give like-minded people eager to find something new in the game, Lacoste has also created the Crocodile Island Minecraft map where people can meet to mingle and play, which will include a tennis court, scratches -sky, etc.
The collection is set to officially drop later this month. To celebrate, Lacoste will host a live gaming experience in Paris featuring AtomicMari and SMajor alongside other well-known names in gaming and fashion.
"Video games have opened up a hugely unexpected path for many of us in the industry – and for me, working with Lacoste and supporting a launch like this is a reflection of that," said AtomicMari. "It reminds me to keep creating (and crafting) with the mindset that it's limitless."
Stay tuned as Complex dives deeper into this Lacoste and Minecraft collaboration with exciting product launches and international events. Follow here, and on Instagram accounts @Complex and @ComplexStyle