RETHINK recycles old clothes in style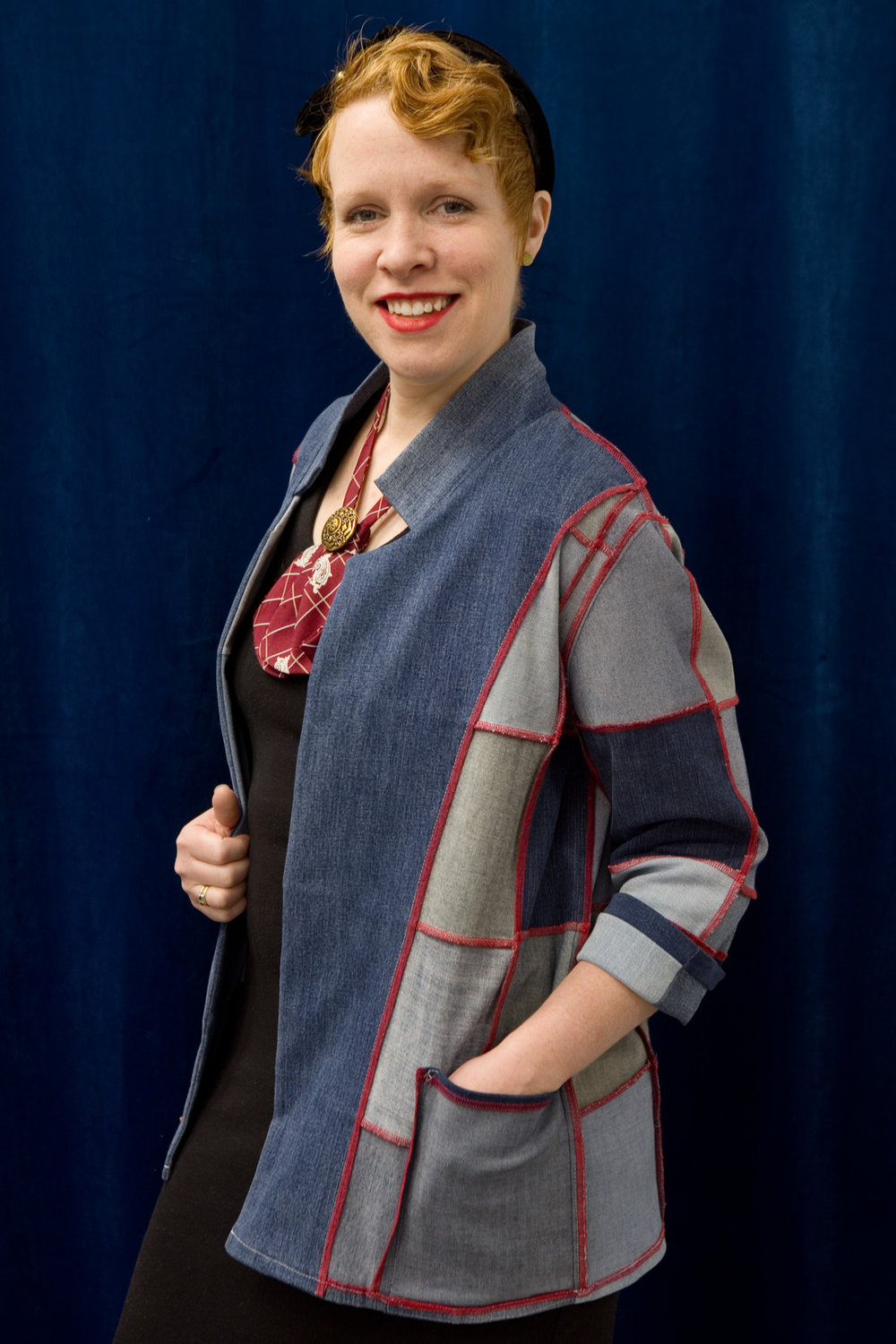 By MARGIE O'LOUGHLIN
Artist and business founder Kristen McCoy has been rethinking the future of fashion for years. Together with her team at RETHINK Tailoring & Sewing (3449 Bloomington Ave. S.), she offers an alternative to the shoddy and shoddy clothing that can be found in abundance in many stores. The clothes on sale in his shop have all been recycled from clothes that would otherwise have gone to waste.
McCoy said, "At RETHINK, our mission is to keep as many textiles out of landfills and incinerators as possible. The average American adult sheds 80 pounds of clothing each year.
"To counter this, we adapt and recycle used clothing – and we allow others to repair and sew their own wardrobes during our classes and other gatherings in our tailoring salon."
The real cost of fast fashion
According to McCoy, "Fast fashion is disposable fashion and it is the second most polluting industry in the world. Only the petroleum industry is more toxic to the environment. The fashion industry is responsible for 10% of global carbon emissions. It is more than air transport and sea transport combined.
"As consumers, we need to rethink the true cost of every item of clothing, as the rapid rise in fashion has created an environmental nightmare. In addition to the cheap price, one has to count on plastic fabrics, a huge carbon footprint and the growing ill health of people who work in this industry. On average, a garment is only worn 4-7 times before being thrown away.
A long thread
McCoy grew up on a pig farm in Minnesota and started sewing when he was eight years old. She learned to use her grandmother's old Singer sewing machine on her own. Because the nearest fabric store was 20 miles away, she figured out how to turn her worn out clothes into handbags. She said: "I learned my work ethic growing up on the farm and learned how to make money. "
Eventually, she enrolled in the Clothing Technology program at the Minneapolis Community and Technical College, where she studied clothing construction, draping, pattern making, alterations, and how to work with specialty fabrics. .
In textile classes, McCoy learned that polyester fabric has the same chemical makeup as plastic water bottles. She thought, "We recycle plastic water bottles, why can't we find a way to recycle plastic fabrics?
"Discarded clothes either end up in landfills where they do not decompose for generations, or they are burned in incinerators. A lot of clothes aren't made to last on purpose. The clothing industry has developed a throwaway mindset because it pays.
McCoy made a decision early in her training that in the future she would make all of her clothes from pre-used or dead fabrics.
Keep calm and sew
In 2015, McCoy started RETHINK Tailoring from his home with the goal of making recycled clothing a legitimate purchasing option. After the birth of her daughter that year, Kristen took a break from tailoring to develop a new concept: resizable baby clothes. A second child was born three years later and in 2019 McCoy began construction of his storefront at 3449 Bloomington Ave.
She said: "We had our grand opening on March 14, 2020 and closed the next day due to the COVID-19 lockdown. My design and tailoring philosophy has always been to be creative when a project seems impossible. Opening and closing in one day was overwhelming, but once I got out of the fog we sewed masks and created tutorials to help the community's mask-making efforts. We have donated hundreds of masks to hospitals, shelters and other organizations in need. We also undertook an emergency project recycling more than 200 hospital gowns for a nursing home hard hit by COVID-19.
"Our goal had to change several times to better meet the needs of the community. We are still rebuilding our business according to our original vision, but it takes time. We are currently running daily classes (following CDC health and safety guidelines) and recycling more models for sale.
Classes are at the center
McCoy reflects on his time. She said: "The last two years have been strange and difficult, but I have high hopes. In this polarized world, it is important to have safe places to gather. Our store is a place where people can come together and do something creative – we can all use a little of it.
There are classes in visible mending, invisible mending, and weaving (where you learn how to mend holes in t-shirts and other knit clothing). There are courses on Learn to Sew machines and courses for more experienced seamstresses on alterations, design and recycling. One-to-one lessons are available, as well as small group lessons. There are options for learning at home with virtual lessons, question-and-answer sessions, tutorials, private lessons via Zoom, and more.
The regularly scheduled Feminist Stitch and Gab is a paid appointment. Anyone with a feminist mind can come, as long as they wear a mask and practice social distancing. Send an email to [email protected] with questions about any of the courses or gatherings. Holiday gift cards are also available for purchase. They can be applied towards tuition or recycled clothing and jewelry for sale in the on-site green shop. Visit the RETHINK website at www.rethinktailoring.com for more information.
McCoy concluded, "People can be overwhelmed by the challenges of being environmentally conscious. When it comes to clothing, I like to say that any change in the right direction is a positive change. Go to clothing swap stores, buy second-hand clothes, and fix what's already in your closet.
"A starting point is something to build from – you don't have to do it all at once. "