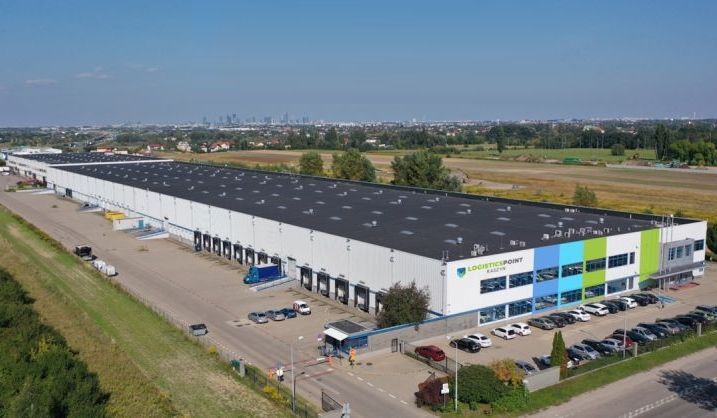 Indian appliance wholesaler Splash has renewed its lease and expanded its premises in the Logistic Point Raszyn industrial park near Warsaw.
The warehouse area occupied by Splash now amounts to more than 3,200 m², an increase of 800 m², following the signing of a three-year lease extension.
Logistics Point Raszyn is located near the S8 highway at ul. Sokołowska 10 in Raszyn, on the southwestern outskirts of Warsaw (about 12 km from the city center). The complex consists of two warehouse buildings with 31,000 m² gla, of which approximately 3,000 m² are vacant. Other tenants include Hellmann, Iglotex, LaMakeup, Medicover and Stella Pack. It is owned by Peakside Capital Advisors and Partners Group.
Logistics Point Raszyn is the ideal location for companies that mainly focus on serving the Warsaw region and appreciate its excellent connections to the city center. In the near future, we plan to carry out small renovations to improve the comfort of use for its tenants. The park is in very good technical condition and the buildings, despite their age, meet most of the needs for warehouses and light industry.
Bożena Kaczanowska-Tajan, Asset Manager at Peakside Capital Advisors in Poland
The industrial park, together with Logistics Point Piaseczno and City Point Targówek, forms a property portfolio purchased by Peakside and Partners Group earlier this year. Once the renovation works have been completed on the parks, they will include approx. 150,000 m² of logistics space.