Time to order Pączki for Fat Tuesday – Where do you get yours?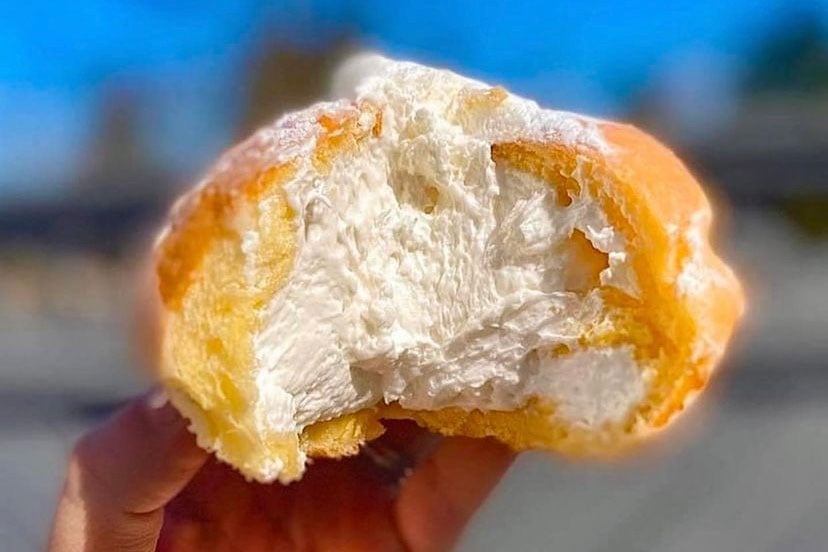 Pączki (pronounced poonch-keylisten)) is a Polish donut-like dessert filled with pastry cream, buttercream, or assorted fruit fillings. It is a special treat that is traditionally enjoyed on Mardi Gras as a way to treat yourself before the start of Lent. And while it's usually available for most of February, the city's bakeries see long lines for the decadent treat every year.
We've rounded up some of our favorite places to pączki in Pittsburgh, and the best ways to order ahead to ensure you get your pączki fix this Tuesday.
Party pastry
706 Brookline Blvd.
Brookline
One of the most popular places to buy paczki, Party Cake Shop in Brookline sells thousands pastries every year in the month before Shrove Tuesday. This year, the bakery will be offering paczki until March 1 (and they'll also have King Cakes on Shrove Tuesday), and flavors include Vanilla Buttercream, Chocolate Buttercream, Buttercream with strawberry, lemon, raspberry, apricot and custard. The best way to place an order for Tuesday pickup is to call the store ahead of time at 412-531-5322. Pączki will also be available in their shop, but they are selling out fast.
---
Potomac Bakery
1419 Potomac Ave.
Dormont
Pączki is available at Potomac Bakery in Dormont, with raspberry, chocolate, lemon, custard and buttercream fillings. Order in advance by calling 412-531-5066.
---
Oakmont Bakery
A sweet street
Oakmont
Oakmont Bakery sells hundreds of pączki a day during the weeks leading up to Shrove Tuesday and will "make pączki around the clock for in-store purchases" this year. Pączki orders can also be placed in line, although there is a two-day turnaround time for online orders and flavor combinations cannot be customized. Look for specialty flavors from Oakmont Bakery only, including Maple Bacon, Pittsburgh Cream, Oakmont Cream (chocolate), and Cookies & Cream, in addition to favorites like Custard, Apple, Peach, peanut butter cream, lemon, cherry and prune. Pączki will be available at Oakmont Bakery until Easter.
---
HD Dudt Bakery
11010 Perry Hwy
Wexford
The pączki are available at HD Dudt Bakery in Wexford for in-store purchase, or you can call ahead at 724-935-4030 to place an order. Flavors include Lemon, Apricot, Prune, Buttercream and Plain.
---
Bethel Bakery
multiple locations
Bethel Park and North Strabane
Customers can place orders for pączki in line or by phone at 412-835-6658, with at least 72 hours notice (this means orders for Fat Tuesday must be placed no later than Friday, February 25). This year, Bethel Bakery is offering a Mardi Gras Pączki pack, which includes six flavors in one box: French Buttercream, Chocolate Buttercream, Bavarian Cream, Raspberry, Lemon, and Glacé. Pączki will also be available for those wishing to shop in-store on Shrove Tuesday.
---
Kretchmar Bakery
664 Third Street.
Beaver
Customers of the popular Kretchmar Bakery in Beaver are invited to get their pączki fix by calling 724-774-2324 to place an order for Mardi Gras pickup. This year the bakery offers apples, cherries and a number of Bavarian cream options for pączki, including vanilla, chocolate, apricot, blueberry, lemon, raspberry, strawberry and chocolate. with peanut butter. Pączki is also available for walk-in orders.
---
Polish charcuterie S&D
2204 Penn Ave.
S&D Polish Deli is offering nine pączki flavors this year, including Chocolate Buttercream, Vanilla Buttercream, Strawberry Buttercream, Peanut Buttercream, Apricot, raspberry, lemon, custard and rosehip, a traditional pączki flavor you can only find in Pittsburgh at this Strip District spot. S&D is closed on Tuesdays, but will have pączki available this Friday, Saturday and Sunday. Your best bet is to go to the shop early (they open at 10) to grab some before they run out.
---
giant eagle
Multiple locations
Area Giant Eagle stores will be well stocked with pączki on Shrove Tuesday this year and will be available for in-store purchases. Customers can also call their local Giant Eagle Bakery Service ahead of time to place a pick-up order.
---
This story was produced in partnership with GoodFoodPittsburgh.com.