Two more Gamecocks join others in approving clothing line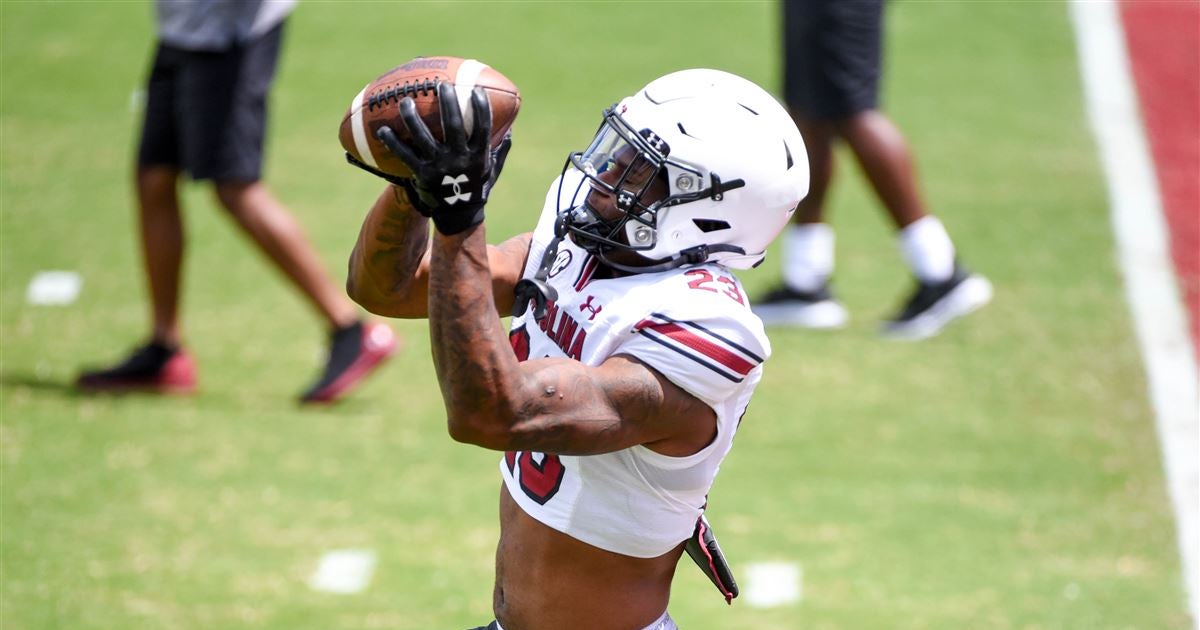 South Carolina tight winger Jaheim bell and quarterback Jason brown joined other Gamecocks student-athletes as a teammate Dakereon joyner and basketball player Chico Carter by endorsing PSD underwear.
Bell, who is entering his second season with the team, and Brown, who transferred to the FCS St. Francis level program this winter, took to Twitter Monday night to announce their NIL deals.
Excited to have the opportunity to create my brand, my name, my image and my likeness. I will be in partnership with @PSDunderwear pic.twitter.com/BkrsZn9O8f

– Jaheim Bell (@dba_bell) July 6, 2021
Excited to have the opportunity to say that I am in partnership with @PSDunderwear pic.twitter.com/98UsedcZ1q

– Jason Brown (@JasonBrown_QB) July 6, 2021
A native of Lake, Florida, a graduate of Valdosta High School in Georgia, Bell was a three-star prospect. The 247Sports Composite ranked him as an athlete. After playing in each of the final games of the 2020 season, Bell has had a solid spring camp. Used as a running back due to spring play's lack of depth, Bell was a big storyline in late April.
A native of Fredericksburg, Va., A graduate of Chancellor High School, Brown has spent the past four seasons at St. Francis. He played 18 games, making 12 starts for the Red Flash and completing 253 of 411 attempted passes (61.6%) for 3,124 yards with 28 touchdowns and six interceptions. Brown overcame a delayed start to spring camp due to illness and put in a strong performance in the spring game. The Red Shirts senior is expected to push starter named Luke Doty for the start of the season Sept. 4 against Eastern Illinois.
More Info NIL from South Carolina Track and Field
The NIL program in South Carolina will be part of the Athletics Department's "Gamecock CEO" program, launched in 2020. CEO stands for "Commit, Engage, Own It" and empowers student-athletes to take charge of their lives. The NIL program will help student-athletes take advantage of the opportunities that being a leader of their own brand can offer.
"I consider it part of our educational mission in the athletics department for our student-athletes to understand how to market themselves and be the CEO of their brand," said the University of Carolina athletic director. South. Ray tanner. "I want to make sure that our student-athletes are able to take advantage of all the opportunities that NIL can bring."
Under Tanner's leadership, Gamecock Athletics has been strongly committed to the development of student athletes. In 2014, the Gamecock Student-Athlete Promise made Carolina the first school in the SEC to offer multi-year scholarships. It also included the Carolina Diploma Completion Program, which allowed student-athletes to return to school who had left college with good academic results to pursue a professional career or had not graduated. for personal reasons.
The Beyond Sports professional development and internship program was developed in 2017 to help student-athletes achieve future success outside of the fields of competition by providing them with real-world experiences in their academic interests.
On March 3, 2021, South Carolina was one of the first schools to announce a partnership with Altius Sports Partners to help the school with its NIL-related activities. In addition to Altius, the athletics department works with other companies, groups and individuals to help student-athletes with social media, branding, contracts and other student development issues- athletes related to name, image and likeness.
"Our student-athletes will have the advantage of being the star of a passionate fan base, a large media audience, being in the state capital, relationships with local, regional and regional businesses. "Tanner said. "These are all areas that will benefit our student-athletes to build and maximize their brand."