Warsaw High School Hosts Solo and Ensemble Music Competition | daily city gate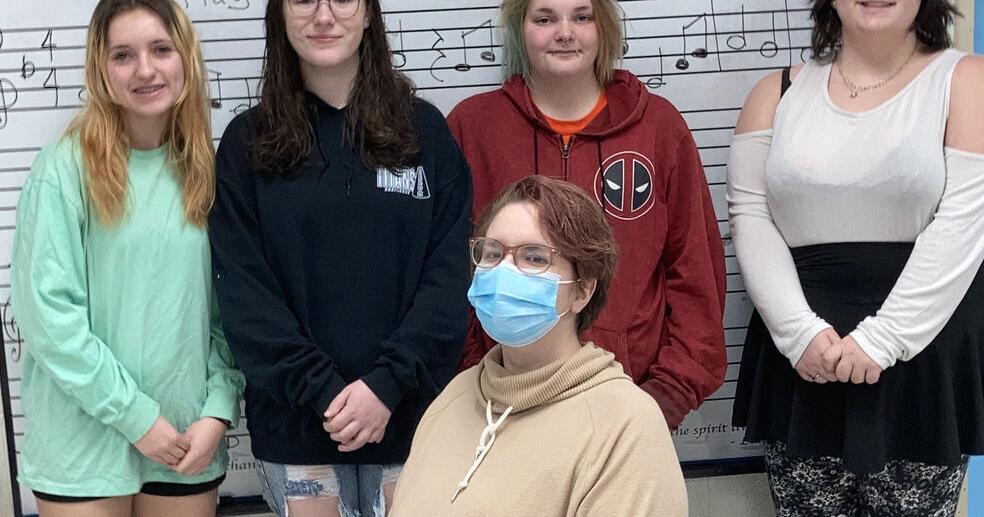 Warsaw High School hosted the Illinois High School Association Solo and Ensemble Music Competition on Saturday, March 5 with results from the following singers:
Solos: Oriana Casey, Sasha Hall, Destiny Huffman and Mariah Tripp.
Ensembles: Chloe Becker and Destiny Huffman—duet; Alora Casey and Sasha Hall — duet.
Solos: Alora Casey and Cheyenne Tinsley.
Ensembles: Evonne Becker, Oriana Casey and Cheyenne Tinsley — trio; Evonne Becker and Cheyenne Tinsley — duo; Chloe Becker, Destiny Huffman and Mariah Tripp — trio.
The accompanying pianists for the high school competition were Lynn Johnson, Mabyn Mitchell, and Joni Wilson.
The Illinois Grade School Music Association competition was held on February 26, also in Warsaw, with results from these 6th grade singers:
Solos: Terry Fox and Syren Egley.
Ensemble: Adelaide McMillen, Anna Noble, Ava Noble, Abby Wilson and Sydni Wilson.
Lynn Johnson was the 6th grade band accompanist.
Judith Steers attended both competitions with her students. She said holding the judging in person was different for her students, who had submitted videos for the past two contests. "One thing the judges mentioned was that all of the kids seemed to be a lot more nervous than years past," she said in an email. "We can thank COVID for that too. Last year, everything was done remotely. It was recorded from the comfort of their classrooms or homes with no audience and the best part was that if you made a mistake you could delete it and start over as many times as needed to get it right. No renovation this year. »
Despite the increased pressure, all participants represented themselves and their schools well.